University at Buffalo Online Course Highlights 
4 weeks long
3 ½ hours a week
FREE, Upgradable
Self-Paced
Taught by: Shambhu Upadhyaya, Professor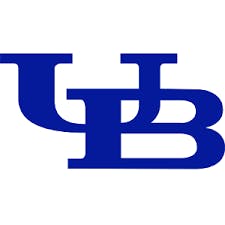 As we all know that internet has become the most important tool for buying and selling of products. Almost every organization relies on internet. Digital marketing and design involves creating a digital thread of products and also process data and information. This nature of digital marketing and design makes it an important target for hackers to hack useful data. To prevent these type of problems it is necessary for digital marketers to develop a strong infrastructure for their DM&D domain so that no hacker could hack into their website. They should be able to learn all such terms that can help them protecting their operational technologies, systems and all the resources. This course has all the guidance on securing digital manufacturing operations and will give basic concepts of security that can be used very efficiently by a user to protect important components. It also has a section that will give you basic tips on how you should respond to security breaches when they happen. Thus the course is very useful and also helps in boosting your career.
Who should take this course?
This course should be taken by all who have prior knowledge of digital manufacturing and design. This will enable a learner to develop a strong and secure digital manufacturing and design infrastructure and prevent any hacker from hacking the data. How you can protect all the operational steps of digital marketing that includes supply chain, shipping process, mobile device usage and others are given in this course in a very detailed manner. This course will enable you to develop a strong infrastructure for your digital manufacturing and design protecting it from all types of hackers and counterfeiters thus making your domain free from any types of cyberattack. It also has a lot of quizzes that are based on real life problems. The purpose of these quizzes is to enable a learner to apply all the concepts that he will learn from the course in solving these quizzes. So those who have prior knowledge of this concept should take this course. Also this course can be taken by beginners as the terms explained in this course are very well understandable by anyone who takes this course. In short we can say that whether you are a professional who has a lot of experience in this field or a beginner who is just starting his career, they should both take the course and gain unimaginable benefits from it.
Social proof:
Let us now discuss some of the reviews of those students who have taken this course. We will start from 5 star rating and will discuss most of the reviews that they have given. These reviews are totally honest and given by the users themselves. The purpose of these reviews is to help others to decide whether this course is suitable for them or not. It also gives them an overview of the course.
5 Star rating:
Excellent course with a ton of great information and knowledge.
I found the course to be an amazing one. It had a lot of useful information in it that are totally based on actual problems. The solution to all those actual problems that can occur in this field are given in the course. Indeed the course is very knowledgeable.
Best course for specializing in DMD.
To all those who have interest in DMD, they should definitely take this course. As this course has such a valuable information in it that will help you easily in specializing this subject.
Learned a lot of cyber security because of this course.
I have some experience in cyber security and that is why I took this course. After completing this course, my vision about cyber security totally changed. It gave me a lot of information regarding cyber security that I was unaware of.
Unexpectedly best course ever that I have taken.
I wasn't expecting this course to be this much amazing. When I took this course, I thought it to be an average one, but after completing this course, my vision regarding this course totally changed. It turned out to be so amazing for me and has helped me a lot.
4 Star rating:
This course address a very important issue of cybersecurity.
In my opinion, I found this course amazing as this course's total focus is on cyber security. Cyber security is a very important issue and proper knowledge regarding how it can be avoided should be given to students. And this course does the jib very well.
3 Star rating:
The course is informative but not properly organized.
I found this course very informative no doubt, but the course was not arranged properly. If the instructor had focused on its arrangement too, it would have been more useful
2 and 1 Star rating:
I found the course too lengthy.
I think the course was too lengthy. The instructor has given a lot of unnecessary information in the course that could have been easily avoided.
Alternatives:
Cyber-security and its ten domains:
This course is a perfect opportunity for all the students and working professionals to gain knowledge and understanding of cyber-security. The course has an amazing rating of 4.6 and has a lot of quizzes and questions to solve. This course will make you expert in terms like cyber security, cryptography, information security and cyber-security regulation. The course is designed in a very organized way and has all the necessary terms explained in it in a very elaborated form. This course can turn out to be very helpful for all those who have interest in this field.
Cyber-security specialization:
This course is also an amazing opportunity to learn all the skills that can help them constructing a secure system. How you can use cryptography to secure interactions. Each concept given in the course is amazingly illustrated with the help of examples. These examples are based on real life problems that will help a professional use these skills in solving real life work problems.
Conclusion:
We can conclude this topic by saying that cyber-security is a very common problem that every user has to face. In order to avoid this problem at every step this course is the answer. The course has so many terms explained that will make your work experience even better. Digital marketing and design has to face continuous security issues that causes serious threat to informational data of getting hacked every day. If a professional user manages to design an infrastructure for its digital marketing and design domain that is free from getting hacked by hackers or counterfeits then so many problems can be solved easily. So taking this course will be an amazing choice.