There are a large number of organizations and some may be large scaled and some may be small. But there is one thing common in them that is their customers. Customers or consumers are the backbone of any organization, their choices matter the most. Tons of data is being collected regrading consumer choices but this data is not useful unless it is being interpreted correctly. And for this to happen, marketing analytics are needed so that they can effectively and efficiently interpret the data collected and justify their decisions. To interpret the data correctly is a challenging job and even a professional marketing analytics finds it a challenging task sometimes. Proper training and course study is required to be a specialist in this field. So for all the marketing analytics out there, we have an amazing course named "Marketing analytics". This course will enable an analytic to interpret different outputs, justify their decisions, to measure the impact of marketing efforts on brand value and much more.
University of Virginia Online Course Highlights
5 weeks long
2-6 hours per week
Learn for FREE, Up-gradable
Self-Paced
Taught by: Rajkumar Venkatesan, Ronald Trzcinski Professor of Business Administration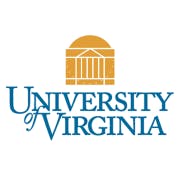 Who should take this course?
This course can be taken by all the students who are studying marketing as the course has a lot of in depth information in it that can help a student develop skills regarding how he can interpret the data and make decisions accordingly. The course can also be taken by a beginner who is just starting fresh because the course is as helpful to a beginner as it is to a professional. Whether you are a student, or a professional, the course will help you clear all your concepts very efficiently. Those who already have experience in this field can refresh their concepts from the course and can also learn something new and advanced from it. And those who are just starting in this field must take the course because the course will for sure enlighten them with tons of concepts that can help them in shaping their career.
Social proof:
Now let us take a look at the social proof so that we can an idea about what other people think of this course. This section contains honest opinions that the users have given after completing the course. The purpose of this section is to give others a clue about the course and help them decide whether the course is worth taking.
5 Star rating:
It not only taught me technical marketing terms but also gained much deeper information about marketing analytic.
The course helped me a lot in understanding all information there is about marketing terms very easily. Not only that, I got to gain much deeper information about marketing analytics too. I got to learn such things about marketing analytics that I never knew about before.
The basic skills that this course taught me has changed my career.
This course taught me such basic skills about marketing analytics that totally changed my career and my perspective. The course turned out to be a life changing event for me.
Probably best ever course on marketing analytics.
This course is for sure one of the best courses on marketing analytics that I've ever taken.
The examples explained by the professor were very helpful.
One of the best parts of the course was the part where the professor explained the examples in such a beautiful way that ultimately led to all the concepts being cleared easily.
Though I had zero background of marketing yet this course made me a good marketing student.
I had no interest in marketing but then I took this course and I couldn't believe myself how quickly I was involved in the course and how it made me a good marketing student. Now I have decided to take marketing as my major subject.
I can for sure recommend this course to everyone.
This is a type of course that can turn out to be very useful in every possible way and after taking this course I would definitely want to recommend this course to all my friends and peers.
I was able to get a tangible job only because of this course.
Only because of taking this course, I was able to get a job of my caliber.
The course enabled me to get a complete grasp over marketing.
This course is the only reason that made me able to get a complete hold over my marketing concepts. I can now with full confidence continue my major field.
I am already a marketing professional but this course made me learn something that I didn't know before.
I work in a bank and my major field is marketing. Even though I know so much about marketing, still I decided to take this course so that I could refresh my skills. But when I started the course I got to learn so many new concepts in the way that I never knew before. Hence the course improved my knowledge, gave me new concepts and enhanced my work performance.
Really enjoyed the whole layout and overview of the course.
The whole layout and overview of the course was very interesting to learn. I enjoyed learning from the course a lot.
The videos were of perfect length, not too long neither too short.
The videos were of good length. They were not too much long to make anyone become less interested neither too short to make it difficult for anyone to understand. Instead they were of perfect length.
4 Star rating:
Best for those who lack marketing skills.
This course has a complete information on how a person can improve his marketing skills. Those who are interested in marketing field can also take this course as it can definitely increase their marketing skills.
A huge round of applause to the instructor Rajkumar Venkatesan.
The professor has this quality of making even the most complicated thing look easy. The course was very helpful and I am really thankful to the professor for providing students like me with this course.
The additional notes present in the course were absolutely amazing.
There were a section in the course that had additional notes in it. These notes were very helpful and I got to learn a lot from it.
If you are involved in marketing, you should take this course now.
I would say that if you have any knowledge regarding marketing analytics and how it works and you want to start your career in this field then this course is a good start for you to make that happen. It has great marketing analytics tools in it that are explained very thoroughly and can easily help a learner or beginner develop strong basics.
The real life examples were so helpful.
The real life examples explained in the course were really helpful in understanding how a concept can be applied in real life if some problem occurs.
A very productive course that should be taken by all who have a marketing background.
This course should be taken by all who have a marketing background as this will not only polish a learner's skills but will also open new ways for a learner and can enhance his career.
The course magically engages itself with the learner.
I have taken many courses but all of those courses were average. But then I took this course and it changed my career. This course taught me so much that I never knew about marketing analytics. The course is so interesting to watch and it has this quality in it that automatically engages itself to the learner.
It changed my perspective about marketing analytics.
By taking this course, I was actually able to understand what marketing analytics is and how to become proficient in this field. The course totally changed my perspective about all these terms.
3 Star rating:
An amazing course but more theoretical models should have been added.
Overall I liked this course but I think more theoretical models should have been added in the course just to make it more challenging. Absence of these models made the course a little less challenging.
A great introduction about marketing analytics.
This course has an informational introduction about marketing analytics and can help a beginner in making his base in marketing quite easily.
Some parts of the course were very informative and some were unnecessary.
Well some modules of the course were very interesting and useful but then there were some parts of the course that were unnecessary. It wouldn't have affected the course if these parts were missing.
2 and 1 Star rating:
The accent of the professor was not understandable.
I was unable to understand the accent of the professor. There were many times when I was unable to understand what he was trying to say and I had to pause and rewind again and again in order to get a clear understanding. So this made me a little agitated because I was unable to understand his accent most of the time.
 Alternatives:
In this section we are going to discuss the alternatives that can also be taken if a user thinks that he wants something else from the course. We are going to give a brief introduction of the alternatives so that a user can get an idea about the course and in this way he can easily decide for himself that which course he should take.
Marketing in a digital world.
This is a very interesting course that helps you to learn to use all the digital tools there are in revolutionizing the world of marketing. These tools include internet, smartphones and 3D printing etc. The course has a complete set of instructions regarding pricing strategies, digital marketing, marketing mix and other related terms. This course is one of the most amazing courses there are on Coursera regarding marketing. It has a very appealing rating of 4.6 and thousands of users have benefited from the course. It is a best option for all those who wishes to seek digital marketing skills. The course is available at an affordable price so that everyone can afford it. Hence it is a good alternative.
Digital media and marketing principles.
Our digital technology has led to so many changes including a drastic change in marketing communication. It has created so many new opportunities for different organizations to now reach their consumers through digital technology including Smartphones and social media. But what impact does it has on marketing is something that can only be interpreted by a marketing analytic. So we have this perfect course for our marketing analytics that will teach them all the marketing communication strategies and how to deal with it. The skills that will be gained by this course are mobile marketing skills, digital marketing, social media and other marketing channel skills. The course has a good rating and is also available easily on Coursera at an affordable price. Also the course is a perfect alternative to our main course so if one thinks that he wants something more about marketing skills then this course is also available.
Conclusion:
We can conclude this course by saying that this marketing analytics course is considered to be among the best courses regrading marketing field. The course not only has theoretical explanation but also a number of practical examples that helps a learner to grab every concept more easily. The instructor Rajkumar Vankatesan has tried to be as elaborated as possible so that every learner can take benefit from the course in a best possible way. The course has turned out to be helpful for so many people. Many were able to get their dream job only because of the skills that they got to learn from the course. Also many were able to start a new career and many were able to get an increase in their pay. Hence we can say that the course is not a waste of anyone's time and resources. Every single piece of information given in the course is worth listening to. Also the course is not as expensive as a person think it could be. Instead it is available at an affordable price so click on the take this course button and start learning now.