University at Buffalo Online Course Highlights 
3 weeks long
6 hours a week
FREE, Upgradable
Self-Paced
Taught by: Rahul Rai, Associate Professor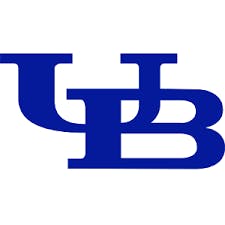 As we all know machines have become an important part of our lives and they are taking over all the work that requires a human force. These machines have made every person's life way easy. Machines today are being designed in such a way that have the ability of perceiving their own state and also they are being capable of recognizing their surroundings. Our manufacturers are of a view that their manual work can be done much better and faster by machines, so they are increasingly utilizing machine tools. To understand how a machines works demand a deep understanding that not many people develop regarding it. So we have a course named "Intelligent machining" that will help students to learn about the integration of different machines and what kinds of sensors are being used in it. The course has a complete set of instructions regarding every concept and it contains a number of videos, discussions, lectures, readings and much more.
Who should take this course?
This course can be taken by all those who have interest in machines or its sensors. The course is a complete guide for all the beginners out there. It can help them in setting foot in this industry and can take their knowledge and experience to an advanced level. The course is also a great help for all the experienced professionals out there who think that they need to enhance their concepts regarding machines. Whether you are a beginner or a professional, the course is helpful for all kinds of learners.
Social proof:
Let us discuss some of the reviews that our students have given after completing this course. These students have discussed how this course has helped them in understanding the most difficult concepts of fluid power in a most convenient way.
5 Star rating:
Good course with basic review of machines and sensors.
This is a very good course, it has so many information regarding different machines, its sensors and other technologies that are being used and much more. When I took this course I was not sure whether this course can help me or not. But after finishing this course, I can say with full confidence that this course is a very informative course that can change the way of our working.
Teacher was great and made the subject more interesting.
The teacher who was a part of this course was amazing. His hard work was all over the course. He had carefully explained every term in the course and I can say for sure that every student or a learner who takes this course will get benefit from it. Even the body language of the teacher was so optimistic that made the course even more interesting.
A great course that has good insights on industry 4.0:
This course is really amazing that has a lot of information regarding industry 4.0 and its implementation methods were also very helpful.
I found the material to be very practical and useful.
I am a beginner and taking this course was a best decision for me. The course has very practical and useful material. The tips given in the course can be totally applied in real life and has so many useful material in it.
The use of real world examples is fantastic.
The way that the instructor has used real life examples in his lectures is just too amazing. He has showed videos of actual machines in order to make us understand its anatomy in a better way.
Best way to refresh your memory regarding this field.
If you are a professional engineer and you have a need to recall all the knowledge regarding this field, then you should immediately take the course. This course is the best way to refresh your knowledge. Also it has latest terms explained too that can help you in upgrading your knowledge too.
Excellent introduction to control strategies process.
This course has an excellent introduction about control strategy. Every lecture regarding this topic is very well explained and clears most of the concepts efficiently. Indeed an amazing course.
The exercises, assignments and readings were very useful.
This course is very useful. Every piece of information given in the course is useful also the exercises and assignments given to solve are the best part. They turned out to be so helpful in clearing my concepts even better.
A worth buying course for those who needs to update their knowledge about machines, sensors, control strategies and much more.
I would say that this course is a must have course and all those who needs to gain knowledge regarding machines, sensors, control strategies and much more should take this course. It is a course worth buying.
I would give this course a five star for teaching the sensing techniques so effectively.
I can definitely give this course a 5 star rating as this course has helped me so much.
The course is very well organized and easy to follow.
Not many short courses have the quality of being so organized and easy to follow. But this course has it all. The course is very organized and easy to follow.
I would like to thank the University of Buffalo for providing this wonderful course.
I just want to thank the University of Buffalo for arranging such an informational course. This course should be taken by all related students if they are really determined to do better in this field. As this course has all the necessary information in it that can help a student to do better.
The professor has shown some practical solutions of so many real-world problems.
The professor behind this course has done an incredible job in explaining the whole course to us. He has showed us so many practical solutions of all the real world problems that can occur in this field and have given a detailed theory regarding it.
4 Star rating:
The practical application for each theory made it easier to learn.
Each theory given in the course was explained through a practical application. This feature made it very easy for me to learn all the concepts.
Best for those who needs to understand sensing techniques.
This course is an amazing start for those who wants a career in intelligent machining. The course has everything there is to know about machines. If taken seriously, the course can take your career to a next level.
The course has very valuable information that most teachers fail to give.
Every piece of information given in this course is so valuable and not much teachers have this quality of delivery a lecture in such an organized way. There wasn't even a single time where I found the course to be difficult.
The introduction to advanced machining was very interesting.
An amazing course no doubt. The best part about this course was the introduction to advanced machining. This part has so much exciting information in it that was so easy to learn. The course had cleared so many of my concepts.
3 Star rating:
An informational course but some concepts were unclear.
The course was very informational but at some point I found some concepts that were not properly explained. Though the course has cleared so many concepts but if the rest of the concepts were also explained properly, I would have given a 5 star rating for sure.
I found the course very helpful but the only problem was lack of homework problems.
The only problem that I found in this course was lack of homework problems. A student can only learn best by solving questions on its own. Sure the course had a lot of information that was very useful but fewer homework problems was not a plus point.
I can recommend this course to others as I was able to gain knowledge.
I have learned many things from this course that were very useful. So I can recommend this to many of my friends who are also studying this field.
2 and 1 Star rating:
The way of speaking of the professor was a little fast.
Though the professor seems to be very professional and has presented the whole course very efficiently. But there were some parts where the professor got very fast in delivering the content. This made the course a little difficult to understand. Except for this point I can say that the course was not a waste of time and money.
Alternatives:
Let us now discuss some of the alternatives that can be taken against this course. These alternatives can help a student to choose according to his need. We are going to give a brief introduction about the alternatives that can give learners an idea about what the courses are.
Robotics:
If you have interest in manufacturing and design robots but don't have the right source to get the desired instructions then this course is the perfect choice for you. As robots are responsible for changing our lives and giving comfort to us in so many ways, its demand is also increasing day by day. And those who are capable enough of manufacturing robots are in very much demand. So take this course and you will be introduced to hundreds of different concepts regarding robots and how they can be manufactured. What kinds of sensors are used in it and what can be done to make them even better? The course has a number if mathematical concepts taught in it that will help a learner to solve fundamental problems in robotics. The course has an amazing rating and is worth buying. So click on the below mentioned link to take this course today.
Robotics: Dynamic and Control:
This is also an amazing course that is also related to machines and robots. The course will help a learner to understand all the concepts that are required in manufacturing a highly complexed and dynamic robotic system that meets the world's requirements. The course has a number of quizzes and assignments that will help a learner to understand the concepts even better. What is motion planning, trajectory generation, non-linear control and hundreds of concepts like these have ben explained throughout the course. The course is suitable for both beginners and advanced level personnel and also has an appealing rating. So don't waste your time anymore and click on the link below to take this course now.
Conclusion:
We can conclude our topic by saying that, without any doubt the use of machines have eased our lives to a great extent and in this progressing world, the demand of machines will only grow more. So we can say that specializing in this field can result in a better and brighter career and this course will help you set your foot in this field. Take this course and you will get to know a tons of concepts regarding machines, its sensors and other techniques in it. The course is a result of years of hard work and experience of the instructor and he has tried to be as elaborative as possible so that any learner who takes this course becomes capable of applying this knowledge in the real world and becomes prominent. The rating of this course is really good and thousands of students who have enrolled in this course have given a positive feedback about it. Many claimed that they got a promotion, some claimed that they were able to start a career in this field and many others were able to develop a deep understanding about machines and robots only because of this course. So don't waste your time even for a single second and click on the take this course button now to get this course at a reasonable price