University at Buffalo Online Course Highlights
2 weeks long
3 ½ hours a week
FREE, Upgradable
Self-Paced
Taught by: Ken English, Deputy Director, Sustainable Manufacturing and Advanced Robotic Technologies Community of Excellence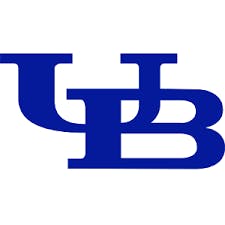 iIt is very essential for any marketer or engineers these days to have the basic idea of what digital manufacturing and design really is. However, these skills cannot be acquired from one source entirely. Or we can say that there are many learners out there who are in need of a perfect course regrading design manufacturing and design but they don't have the means to get it. For solely this matter we are providing our learners with the greatest opportunity to gain every bit of detail regarding DM&D (Digital manufacturing and design). Hence this course is providing its learners with extraordinary knowledge under very precise and manageable time frame. This course will eventually help its learner to understand and implement digital manufacturing and design more effectively and efficiently. The course has a number of different modules that contain different concepts which are effectively explained and can help a learner to develop useful skills regarding digital manufacturing and design and can enhance his work experience as well.
Who should take this course?
The respective course is suitable and can be relatable for people who have even the slightest idea of the digital manufacturing, architecture or design. This course is readily available and easy-to-attain information from. People who are facing time management problems, they can easily get detailed view of the course within two weeks. The course will also help a starter to comprehend the basic concepts of the subject. As a result, learners can implement the course in not only future studies but also to achieve their goals. It not only aids the mediocre engineers but also those experienced engineers who have vast experience in the engineering field. The course can turn out to be a perfect refresh of concepts and also it is a guarantee that once the learner starts the course, he will learn more new concepts in the way. So we can say that this course is a perfect package for any type of a learner who is interested in this field.
Social proof:
Now coming to the popularity and conclusion of the course in accordance to the reviews and comments. The following comments had already been submitted by the learners who took the course. We are going to discuss these comments that will give other users an idea about the course and how it helped different users.
5 Star rating:
The course is very helpful the content and references provided are good. Helped a lot to learn about possibilities in manufacturing and design.
I am is very satisfied with course itself. The references provided are really helpful which helps to genuinely understand the course and the content is considered to be relatable. I got to learn about post possibilities in this area.
The course has a lot of basic information, and this isn't an intensive course as mentioned. But overall the information was clear and informative.
This is an easy to understand course as well as very resourceful. The information and details were far from vague, information provided was clear and definite. And I would say that any learner who whether has no experience in this field can easily grasp all the information and details provided.
This is very interesting course, thank you Coursera for providing it.
I found the course very interesting. As a result of this amazing course, I was able to focus on the subject with maximum concentration.
Got to know about industrial revolutions and essential components of digital manufacturing.
The course proved to be very resourceful for me. Not only gained the basic idea but also minute details regarding to the subject were explained in it very effectively. I attained information about the latest industrial trends related to Digital Manufacturing and Design only because of this course.
Learned so many new concepts about digital manufacturing and design.
The course provided many innovative ideas that made my work experience far from average. The course was figuratively up to date and according to latest trends.
The course was well organized in terms of materials, video lectures and links to resources.
The course was very well organized with table of contents and time specified for each chapter accordingly. Other aids like visualizations video links and resourceful reference were included in the course. As a result, the course contributed in great deal of knowledge provided to the learners. Course had clearer and precise vision of Advanced Industry 4.0. The teachings are simplified and easy for learners. The course language is standardized English in order to avoid the complications that learner might face in acquiring the information.
Very useful course to gain knowledge best for mechanical engineers.
The course proved fruitful for the mechanical engineers as it is one of the core subjects in their degree.
The course provides a very informative overview of digital manufacturing and design. I had found it very useful for my workplace activities.
According to my experience, the course proved to be very helpful and it also helped me to implement what I have learned in the course.
4-star rating:
Overall, this course is great, as it introduces new concepts -with respect to Industry 4.0. But more information regarding real world examples could have been included, in all covered modules.
The course in general proved to be very successful. Surprisingly the course had many new concepts. However, I felt that the course lacked real time examples in all the modules. Nonetheless, I still was delighted to take this course.
The course material was very useful and can give a broad idea of Digital manufacturing for a beginner.
It gave a vast idea to the learner about the subject. It was not only for the beginners but also for the ones who were keen to learn about the subject.
It advertises DMD Institute and DM Commons way too much – especially in the 2nd module which was very helpful.
The number of advertisements are more than there need to be. We can say that Dmd institute and dm commons were way too much advertised- specifically in the second module.
Course spends a little bit too much time on inspirational and motivational part. I think, it would be more useful and interesting to put more cases and practice into this course.
What I found worth complaining is, that there were frequent inspirational and motivational parts. It is suggested to include more case studies and practices in the course that can eventually directly contribute to the effectiveness of the course.
3 star rating:
This is pretty basic to start with. Hungry for more.
I can say that I found the knowledge very basic in the whole course. Apparently, it should cover more areas and concepts. I was hoping for a more detailed views and knowledge regarding the subject.
Not too much of interesting, but interesting
The course was not so interesting by this particular learner.
Kindly check the grammar in the Quiz provided in Week 2. Apart from that, the material provided has been very useful.
I found various grammatical errors in some of the sections. Otherwise, I really liked the course.
Everything was very good, except discrepancies grading the final quiz of m1w2 Question 3.
The learner demands the amendments in the grading criteria of the final quiz. He might have performed up to marked, but not given the grade accordingly.
2 and 1 star rating:
Some links that the instructor refers to in this week's lessons are outdated, old or not working.'
The links and website provided are not up to mark or might have broken links. Moreover most of them are outdated or yet to be edited.
The videos are of a non-reasonable quality'
The videos included in the course are of below average quality making it of less value to the learner.
Disorganized, added no real value. Didn't enjoy
The data was not well-organized. Few learners didn't find this course worth their time.
Alternatives:
Let us discuss some of the alternatives related to this course that can also be taken. We will give some brief explanation about these courses that will help students to understand better about what the course is.
Digital thread: Components:
This is a very interesting course that is also related to the digital world, what are its components and how it works. The course is a 4 week long course and contains a number of videos in which different concepts have been explained in a meticulous manner. The course contains all the information that a learner expects from the course and the instructor has tried to be as elaborative as possible so that everyone can benefit from the course. The main purpose of the course is to explain the purpose of digital thread in the digital manufacturing and design field and how the digital thread is considered to be the backbone of it. The aim of this course is to help a learner to become fully capable of understanding all the concepts there are regarding this field so that one can stay on top of their game. The rating of this course is really appealing and I can say that this course is definitely a learner's time, effort and money. So if you think that this course might be the right choice for you then click on the below link to take this course now.
Digital thread: Implementation:
This is also an overrated course by Coursera that will help a learner to become capable of understanding how different products are designed and then manufactured throughout the world. The course contains a number of interesting concepts in it that have been explained by the instructor in a very easy manner. The course contains a number of quizzes and assignments in it that can help a learner to grasp the concepts even more efficiently. Be it a beginner or an experienced professional, the course is a perfect fit for any type of a learner who has interest in this field. What are the strategic issues in the implementation of digital thread, what are cyberinfrastructure components, what are the technologies used in it and much more concepts are all explained in this course. The rating of the course is 4.6 and those who have taken this course have been very satisfied by it. So we can say that this course has a complete set of instructions regarding digital thread and its implementation and can help both beginners and professionals according to their needs. So don't waste your time anymore and click on the below link to take this course now.
Conclusion:
We can conclude our topic by saying that digital manufacturing and design is a very important concept that enables a person to know about how millions of products are designed and manufactured in the whole world. And those who have a grip in this field can make their career a great one. And we can say that this course is a perfect help for all those people who have interest in this field but don't have the means to study for it. It has been found out that many learners who took this course were able to start a proper career in this field and many were able to enhance their work experience. This course is also a perfect choice for all the beginners out there who are just starting their career in this field and also for those who are professionals in this field, taking this course will help them enhance their work experience. So don't waste your time anymore and click on the take this course button and get this course today at such a price that anyone can easily afford.